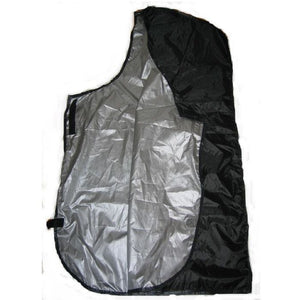 Quickly protect your golf gear during inclement weather with the Bat-Caddy Golf Bag Rain Cover. When rain strikes, simply unfold the cover to provide a 100% waterproof barrier between your equipment (bag/clubs) and the elements.
Will this fit a bag on a 3 wheel cart or 4 wheel cart?

Yes it will git on all Bat-Caddy carts.